Finding a national battery supplier can seem like a daunting or overwhelming task to take on, especially when you don't know where to start or if you've had problems with previous companies in the past. Fortunately, when you choose to work with our team at Conley Equipment Company, we'll do our best to immediately address any of your worries or concerns, and we'll ensure to provide you with the best customer experience — every single time.
Need other reasons to choose our team as your battery suppliers? In this blog post, we'll go over at least five more. Conley Equipment Company is known nationwide for providing our clients with high-quality battery equipment, including AC power products and DC power products. We are also a full-service EF&I company, meaning we can tackle your engineering, furnish and installation services. Contact us today for more information.
Continue reading below for five advantages of choosing our battery equipment company.
1. We serve individuals and companies nationwide.
Our team at Conley Equipment Company can tackle your battery equipment needs no matter where you are in the country. We've completed installations in every state in the union, including Alaska, Hawaii and Puerto Rico. We have in-house technicians and local contractors strategically located throughout the country to appropriately service our clients' needs.
Fun fact: In 2017, we completed more than 1,000 projects.
2. We have decades of battery equipment industry experience.
Our battery equipment company was established in 1981, and it is currently headquartered in Aurora, Colorado. We have more than 35 years of experience of being a battery supplier for some of the largest companies in the country.
To find additional details about our management team's experience and backgrounds, learn more here.
3. We offer high-quality products at competitive pricing.
Ranging from batteries to AC and DC power products, we have strategic partnerships with East Penn Manufacturing/Deka, Eltek, EnerSys, Eaton, Benning, Emerson and many others to provide our clients with the best batter equipment products on the market.
We've listed several of the power products we offer below:
VRLA DC power batteries (12VDC, 24VDC, 48VDC, 120VDC)

Flooded DC power batteries (12VDC, 24VDC, 48VDC, 120VDC)

High rate UPS batteries

Rectifiers/DC power plants

UPS products

Fuse panels/breaker panels

Generators

Inverters

Converters

And more!
4. Our technicians undergo extensive training and certification programs.
We only hire the best of the best here at Conley Equipment Company. We want to ensure the technicians who work on your battery equipment or battery-related project know exactly what they're doing, so we have them undergo extensive training and certification programs.
5. Our customer service is incomparable.
We strive to provide our clients with a top-notch experience every time they choose to do business with us. We're professional, efficient and genuinely care about our clients. Need proof? Check out much-appreciated testimonials from our high-profile clients here.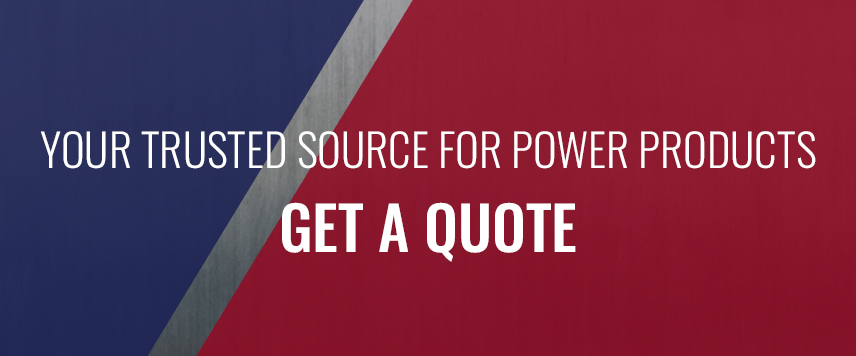 Choose One Of The Nation's Best Battery Suppliers Today
With more than 35 years of industry experience, Conley Equipment Company has had the opportunity to work with some of the largest companies in the world, including AT&T, CenturyLink, Comcast, Time Warner Cable, Xcel Energy and many others! We maintain positive relationships with our clients, which is why they utilize our services and products time and time again.
Are you ready to choose one of the nation's best battery suppliers? Contact our team today for more information or to receive a free quote. You can reach us by calling (303) 371-6777 or by filling out our online form. We look forward to doing business with you!